RP series Rotor Pumps
Features:
1.Low noise
Substantial reduction of the operation noise, by 10 to 15 DB (comparison with Daikin products), and improved sound quality is achieved by adopting noise reduction technology unique to Daikin.
2.Downsizing
The integrated structure reduces the total length by approximately 40% compared to Daikin conventional models, makes handling simpler, and leads to downsizing the main machine.
3.Low pulsation
Pulsation has also been reduced by approximately 50% in comparison with Daikin conventional
models.
4.High reliability
The fully enclosed structure with no shaft protruding from the casing eliminates
oil leakage without an oil seal. In addition, the oil-cooled motor suppresses the temperature rise of the coil and enables prolonged continuous overloaded operation.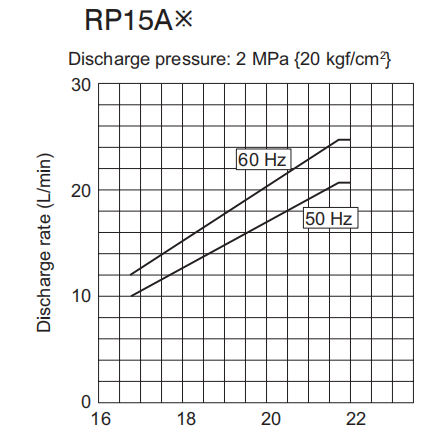 5.CE compliant
These models are best suited to integration into the European Safety Standard (CE) compliant
equipment since they are equipped with a terminal box that satisfies the IP54 ingress protection
grade and complies with international standards such as EN60034-1.
Model No.
RP08A1-07-30
Pump capacity
08: 8.0 cm3/rev

15: 14.8 cm3/rev

23: 24.4 cm3/rev

38: 37.7 cm3/rev

Control method I
A: Pressure compensator control

C: Combination control

Voltage specifications
No designation:

AC 200 V (50/60 Hz), AC 220 V (60 Hz)

X: AC 230 V (50 Hz)

Y: AC 380 V (50 Hz), AC 400 V (50/60 Hz)

AC 415 V (50 Hz), AC 440 V (60 Hz)

AC 460 V (60 Hz)

Design No.
(The design No. is subject to change)
Control method III

No designation: Without remote control system

RC: With the remote control system

Pump installation
No designation:

Foot support mount

T: Vertical installation*1
Over the years, we have been committed to the production and research of RP series Rotor Pumps. We not only provide high-quality machinery and accessories for sale on the market, but we also care about customers' profits and the impact of machinery on the environment. If you want to know more details, please contact us immediately!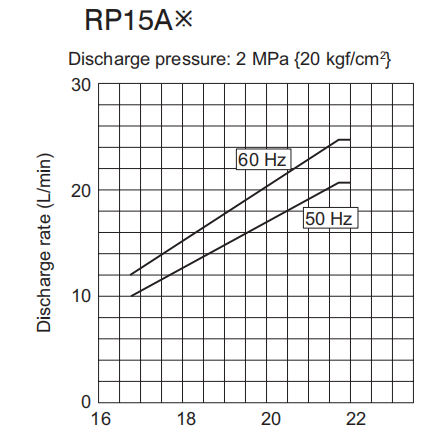 RP08A1-07-30-T Rotary Pump Daikin – All World Machinery